Why more downsizers are choosing two storey narrow lot homes
We downsize for many reasons – kids leaving home, retirement or simply to free up funds for a lifestyle change or tree change. 
The truth is, more and more people are choosing to downsize and it's a lot to do with modern life.
Once upon a time, the Australian dream was owning a big block of land with a big backyard. Today, our fast-paced modern lives have meant our priorities have changed, especially when it comes to the home and lifestyle we're looking for. 
As downsizing becomes more popular, more and more people are choosing to go with a two storey narrow lot home due to the low maintenance lifestyle they offer. But that's only one of the reasons why more downsizers are choosing two storey narrow lot homes. 
Downsizing does not mean downgrading
In the past, downsizing often meant moving from a larger home into a small unit or apartment where you would sacrifice space and features. Today, thanks to innovative home designs and build options, downsizing can mean a functional, feature-packed home simply with a smaller footprint.
Narrow lot two storey homes boast modern, innovative designs tailored specifically to you. Built by some of the best builders in the business, narrow lot 2, 3 or 4 bedroom homes have been sustainably designed to offer you the most out of your space.
Location, location, location
One of the main reasons downsizers are choosing two storey homes is due to the location they are available in. 
Finding a large block of land can be rare and expensive in a suburb that is close to the beach, city or amenities. With narrow lots available in a number of communities in highly sought-after suburbs you get all the benefits of the location, for a fraction of the price a large block and home would cost. 
All of our innovative two storey homes are designed to suit the narrow lot to fully maximise the land available so you don't have to compromise on space or quality. By building up, you can also take advantage of views over stunning new estate parklands thanks to the feature elevations our home designs offer.  
Low-maintenance living
The second reason is that two storey homes are easier to maintain than their single storey counterparts. This is especially important for downsizers who want to avoid expensive and time-consuming upkeep.
Forget about the never-ending cycle of chores that comes with keeping up with a big house and a big block. Designed to minimise the time you spend maintaining your property and with a faster build time, you'll be in your new home sooner and spending your weekends enjoying it, not maintaining it.
For those looking to enjoy the 'lock and leave' lifestyle, two storey narrow lot homes are the perfect option thanks to the low maintenance required to look after them.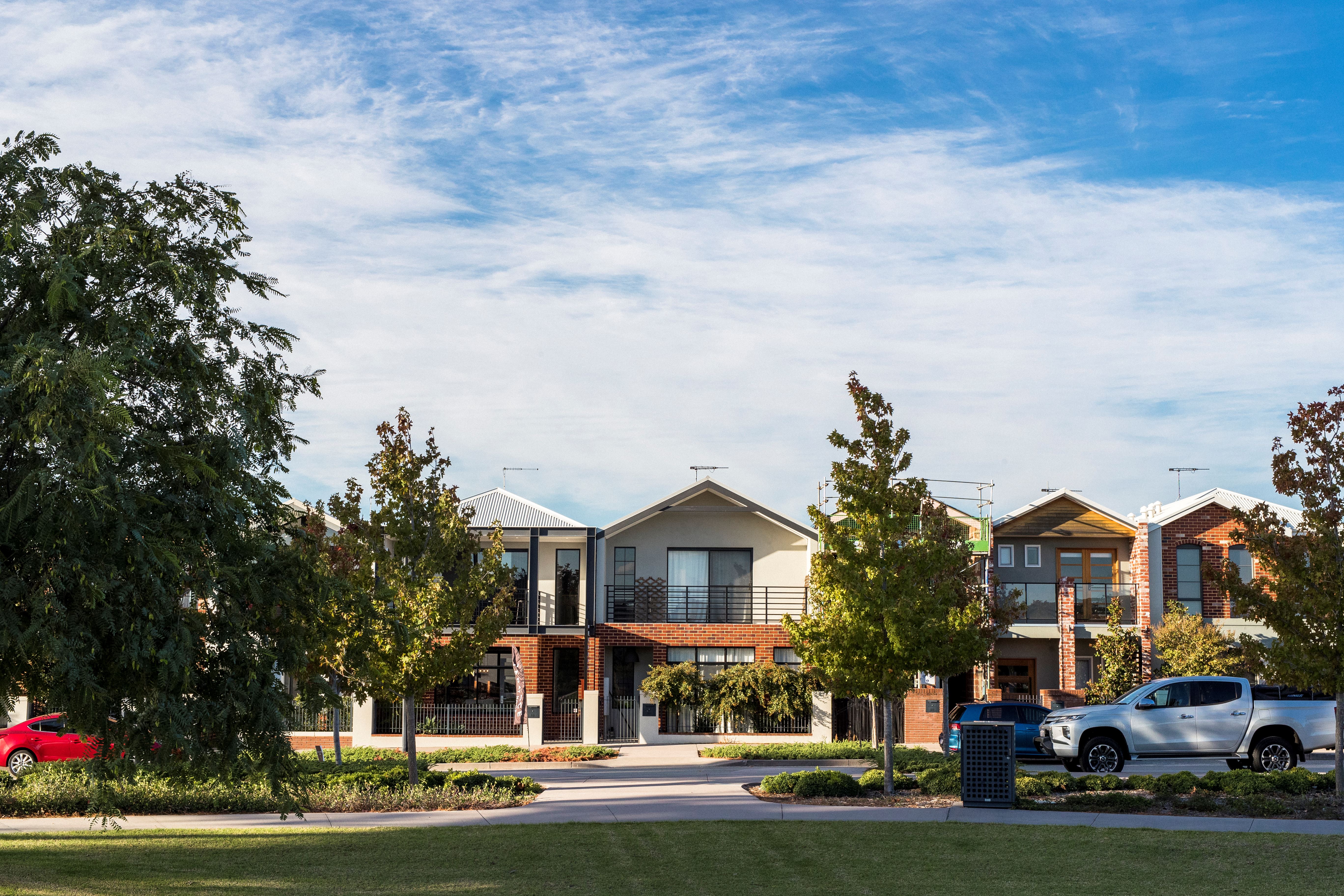 Upsize your lifestyle
Downsizing your home doesn't have to mean downsizing your lifestyle. 
With our innovative two storey home designs, you can still have all the space and features you need, just on a smaller scale. Whether it's entertaining guests or having family and friends visit and stay, you can still enjoy the lifestyle you've always had just with less to clean up after!
Save on your power bills
Another benefit of owning a two storey home is that most are now built with a 6-star energy rating as standard. 6-star energy rated homes maximise energy efficiency, reducing artificial cooling/heating and lessening your impact on the environment by reducing your carbon footprint. It also means real savings on your energy bill.
If you're downsizing and considering a two storey home, narrow lot homes are definitely worth considering. With their many benefits, they're becoming increasingly popular among downsizers looking for their perfect forever home.
If you want to get the most out of your life and your space, get in touch with our team today by calling 0475 560 570 or find out more about two storey house and land packages available at Oakebella.