The advantages of Double Storey Homes
It's one of the longstanding debates in real estate and construction, single storey or double storey?
The fact is they both have their advantages and disadvantages, which must be weighed up when choosing which type is best for you.
When it comes to selecting a home design, you need to choose a floor plan that perfectly suits you and your family's needs both now and in the future. From taste preferences and lifestyle requirements to block size and budget, there are many aspects that need to be taken into account.
To help with your decision, we've put together some of the main benefits that come with building up rather than out.
Maximising the use of space
The first advantage of a two storey house is the ability to optimise the space you already have. By building upwards, you will be able to add additional living spaces even on a narrow lot of land. This is particularly beneficial in popular suburbs where traditional blocks may exceed your budget. 
TIP: By building up you may also get more square footage in your house, regardless of the block size.
Stylish modern features
Designed to deliver modern, feature-packed living, our range of two storey homes take inspiration from the classics of historic terraces we all know and love. Verandahs, high ceilings, side gables and pitched roofs have all been integrated into the designs in a sophisticated manner to deliver stylish urban living.
Picture yourself entertaining guests over sunset drinks on the balcony and enjoy the extra spacious feeling that comes from high ceilinged walls.
Whatever your decor preferences, a two storey townhouse will help you meet the perfect balance between style and function.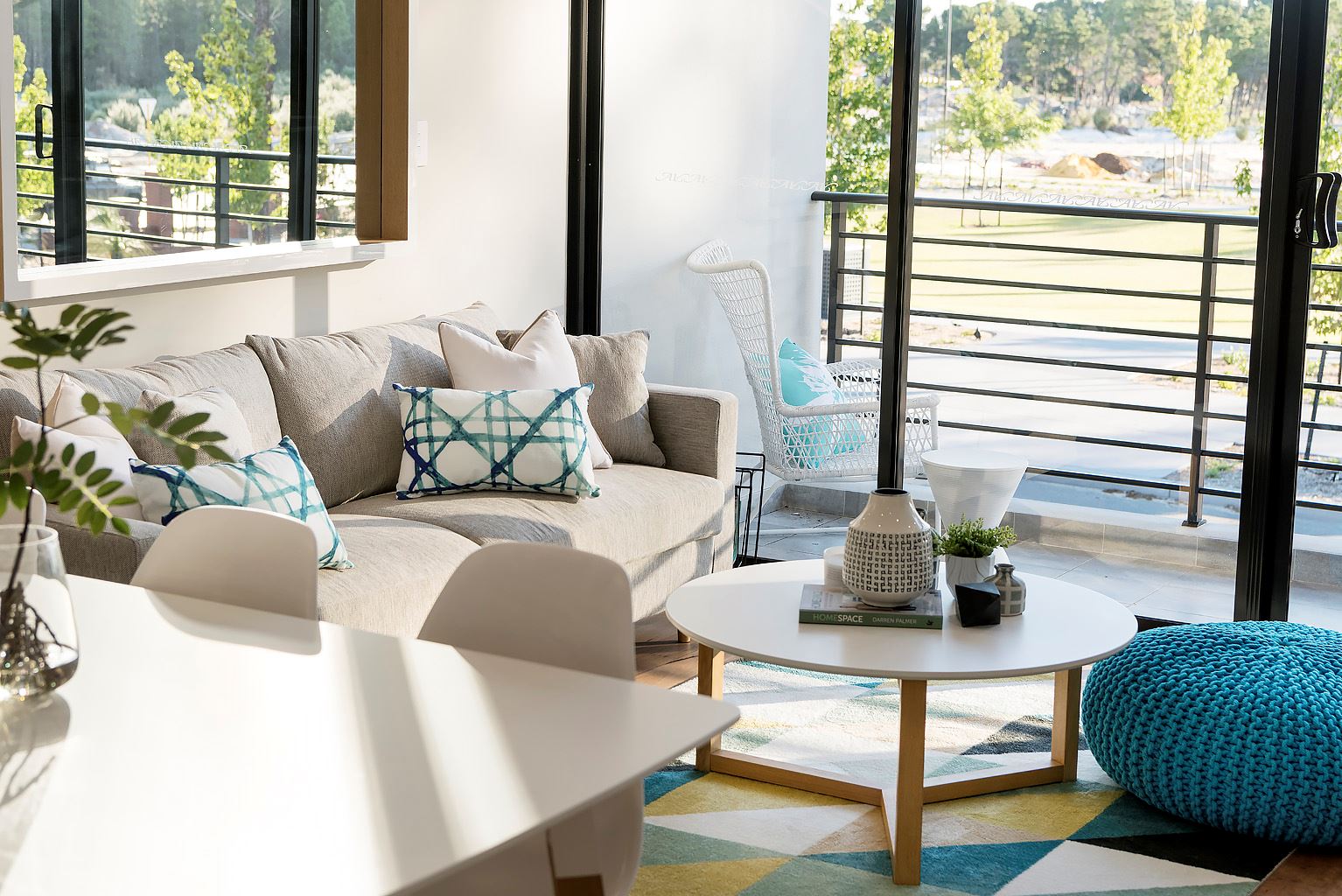 Added peace and privacy
Another benefit of two storey homes is the privacy they can provide both from your neighbours but also for members of your family. 
Unlike single storey home designs, double storey homes offer more flexibility with the bedroom layout with the ability to have a master bedroom upstairs and other bedrooms downstairs. This is perfect for adding peace and privacy for parents and kids and equally beneficial if you're housing older relatives.
This can also assist with noise reduction which is especially important in today's day and age where more and more people are working from home.
Elevated views
One of the key advantages of building up rather than out comes from the views a two storey home can offer. Whether it be the beach, hills, or stunning new estate parklands, the views from feature elevations are definitely worth the investment. 
The natural light available across both levels of a two storey home adds both a great look while also reducing your spend on electricity bills in sunnier months.
Overall, two storey homes have their own unique advantages. It's important to weigh all of these factors before deciding which type of home is right for you!
If you want to discover the benefits of building up rather than out for yourself, get in touch with our team today by calling 0475 560 570 or find out more about two storey house and land packages available at Oakebella.